I joined Gaslamp Ball as a commenter in August of 2010, thrilled by the team's surprising domination of the NL West and desperate to revel in that joy with more diehard fans. A few days later, the most depressing losing streak in Padres history started, and my new friends here were all that got me through it. It's hard to believe that was four and a half years ago. Despite some less than great baseball in that time, I've made a lot of wonderful memories here.
I remember exactly when jbox asked me to start writing recaps for Gaslamp Ball. I was in Anaheim getting my nerd on at WonderCon, and while I was taking a break, charging my phone in the hallway, I got an email asking if I was interested in writing for the site. My exact response?
Uh, YES.
Of course, that first recap sucked. The Mets topped the Padres 8-4 in the second game of the 2013 team's historically bad start.
In fact, thanks to 2013's historically lousy start and my posting schedule, my first 6 recaps were all of losses. But that seventh was a beautiful 9-2 victory over the Dodgers, and the second game of what would eventually be a sweep. Oh, and we all really hated Matt Kemp right then and I may have said some things in anger. I'm sorry, Matt!
On a bit of a side not here, looking back at these early recaps made me cringe. Thank you all for sticking with them until they started sucking less.
Jodes already talked about that time she single-handedly made Clayton Kershaw the 2011 SB Nation Cy Young Award Co-Winner and Dodger fans lost their minds, but this is my single favorite comment from that thread. Dex, you are a master troll, and I salute you.
Speaking of Dex being great, remember that time Fox Sports San Diego let Dex be on a spring training broadcast and he did the robot? Good times, good times.
My trip to Seattle was mixed from a baseball standpoint, as the Padres split the series with the Mariners, but I had a great time visiting the city, and the Jersey started so many conversations. Strangers everywhere asked about it, and everyone agreed that it was a really cool project.
Last year's Social Media Summit came at a rough time, with the fanbase being incredibly upset about BS Plaza. With that kind of anger flying around, it was really nice to talk about things face to face. We also found out Bud Black's Starbuck's order, which is just a handy thing to know.
4. A.J. Preller and the Amazing Technicolor Offseason
Looking at that Social Media Summit post, I found this quote I tweeted during Q&As.
"Some people say he thinks outside the box. I don't think he thinks there's a box." @PadresMikeDee on A.J. Preller #SDSocialSummit

— Richard (@gdarklighter) August 31, 2014
After the wildest offseason I can remember, I think our new GM has conclusively proven that boxes are only an illusion.
3. Meeting the Colonel
This isn't really Gaslamp Ball specific, but at 2013's Social Media Night, I finally met Jerry Coleman. He was kind and generous with his time, and everything you always imagined he was.
2. Meeting the Other Coleman
As anybody who follows me on Twitter or Facebook knows, I adopted a puppy last May. But names have never been my strong suit, so I asked the internet for suggestions, and Gaslamp Baller matthewverygood came through with the perfect name: Coleman. Here's what he looked like the day I brought him home.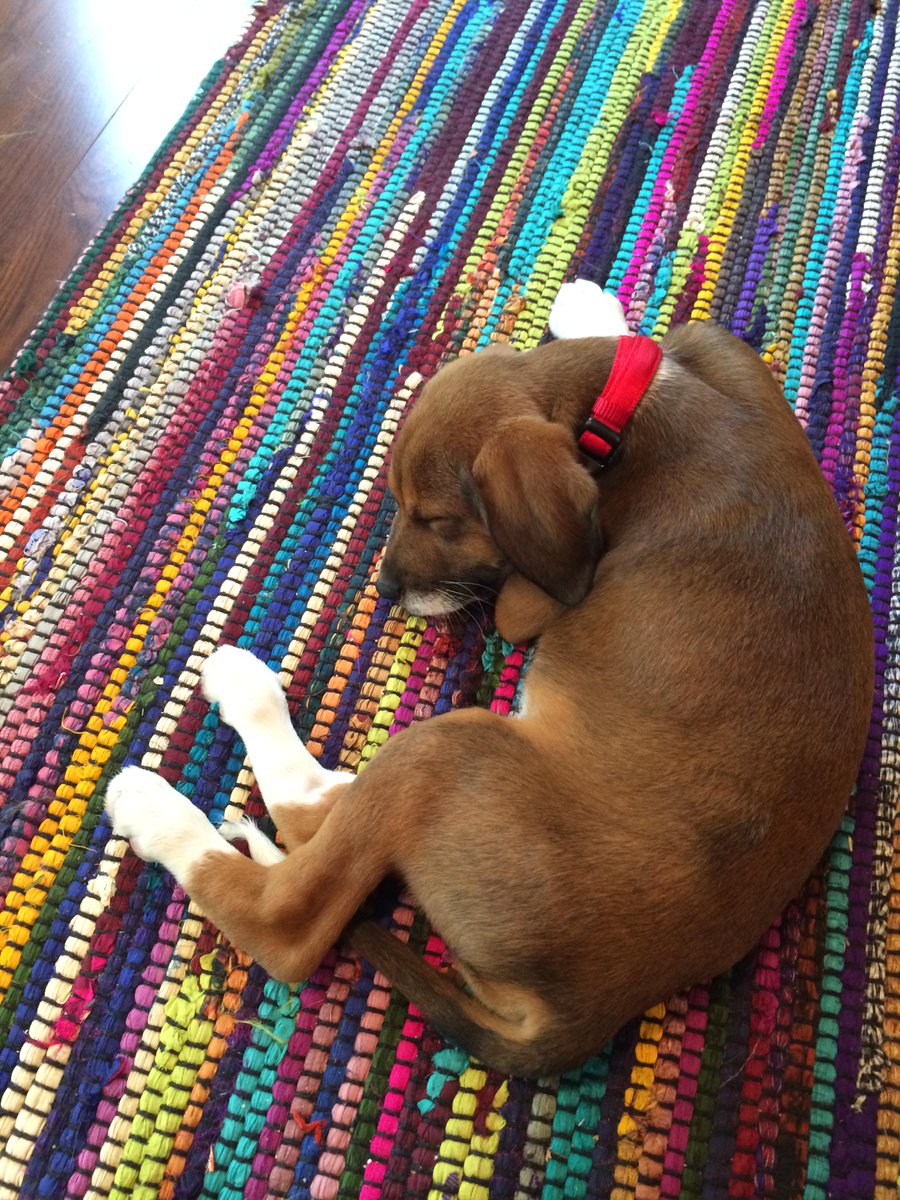 And here's what he looks like now.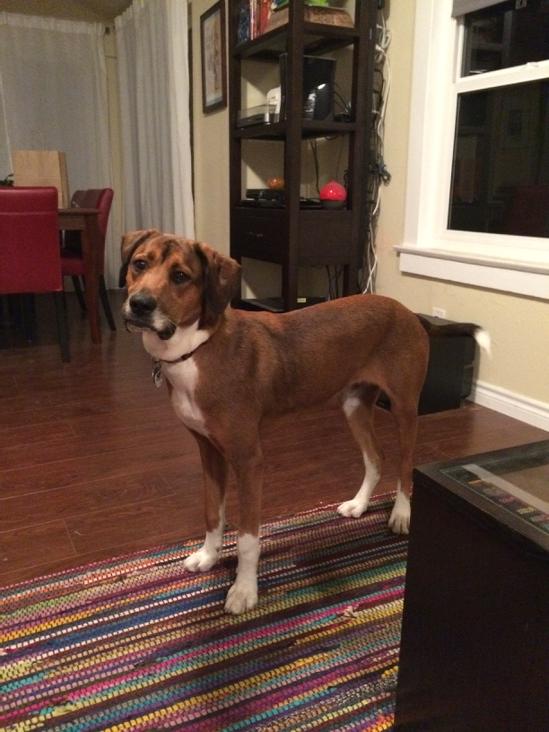 1. Making Friends
Yes, I'm getting cheesy. Shut up. Getting to know Gaslamp Ballers, both online and in person, has been the best part about being part of this community for the last few years. Here's to another decade of baseball and buds.
(And here's a random mention of Axion, so that he might bless this post with a rec.)