PSA from PSA are Public Service Announcements from Pad Squad Andre. PSA keeps Gaslamp Ballers informed of happenings that we should know about if we are to spend more time with Pad Squad Andre. -Dex
Simone Weil:
"The love of our neighbor in all its fullness simply means being able to say,
"What are you going through?' "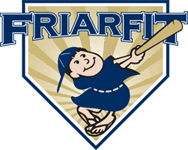 Many of you have seen the Public Service Announcements featuring Padres players and alumni encouraging kids and parents to be more active and make healthier food choices.
In 2008, the San Diego Padres established a new fitness initiative, FriarFit, in collaboration with the San Diego Childhood Obesity Initiative, The California Endowment (a statewide health foundation), and SportService (PETCO Park concessionaire).

FriarFit's long-term goal is to improve the health and fitness of San Diegans. FriarFit is a multi-tiered program, but I thought it would be interesting to hightlight just a couple of items fans can look forward to in the coming 2009 season.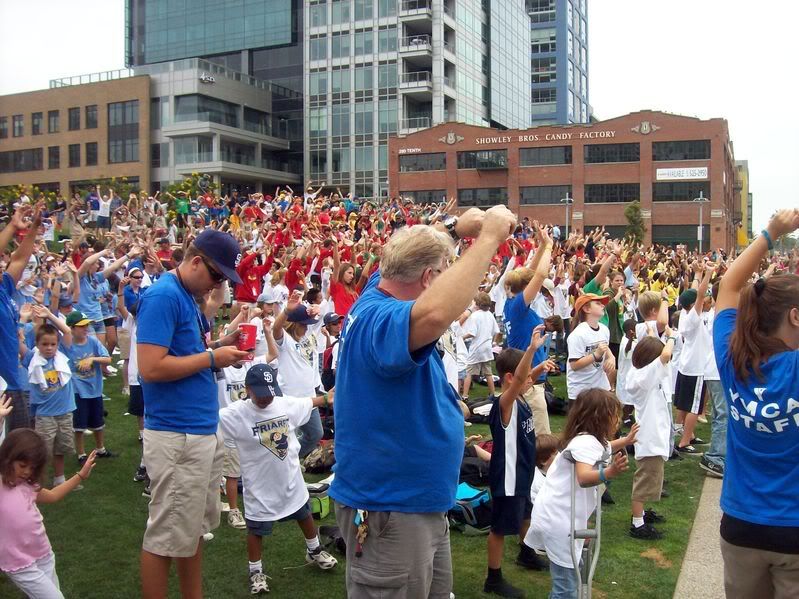 1. Instant Recess: Sunday afternoon games are often highlighted by the many children that come out to the ballpark. Prior to every Sunday home game, at noon during the season, the Padres, including the Padres Alumni, Pad Squad, Padres Event Crew and many front office personnel conduct a FriarFit Instant Recess fitness break out at the Park at the Park. The sessions, open to children and adults, begins at noon and often feature guest leaders.
Dr. Toni Yancey, Professor and Co-Director of the Center to Eliminate Health Disparities at UCLA School of Public Health, has produced a 10-minute exercise session set to music and featuring the voices of Hall of Famer Dave Winfield and Padres first baseman Adrian Gonzalez. A more extensive DVD version is in production and scheduled for release early in Spring of 2009.
2. Healthier Food Options: The Padres and SportService have worked very hard to add more healthy food options at PETCO Park. Ten concession items were added or upgraded on the menu, improving the nutritional value and availability of healthier food choices at the ballpark.
If you are anything like Dex, jbox and many other fans more ballpark food options are very appealing.
The Padres are committed to making a meaningful and enduring impact on youth in the areas of health, education and baseball/softball. Especially when times are rough in the community, the Padres are responding the health issues that many youth in the San Diego Community are going through today.