***Should we all meet at the T Gwynn Statue at the top of the 5th inning? Does that work for everybody?***
_________________________________________________________________________________________
Marlins vs. Padres. Trevor Hoffman Retirement Ceremony. Padres Backpacks for Kids. 
Do I have your attention? Oh...not yet? How about this:
The GLB "Meat" & Greet* Charity Bachelor Auction!!!
The big day is just around the corner and I figure now is as good as time as any to start getting our shit together and do a little planning. Who's in? Who's out? Where is everybody sitting? After what inning are we all making our annual pilgrimage to the Tony Gwynn statue for awkward pictures and heavy petting?
After the game, I'm certain the GLB Party Posse will be meeting for some ice cold beverages at an as yet to be determined location. That location will also host the Inaugural Gaslamp Ball Charity Bachelor Auction!!!
Ladies...save up your dough and cash out all your credit cards! Indulge yourself in beefcake, while at the same time raising money for a good cause. Here's just a sampling of the studs you'll be bidding on:
Bio: Sam is a sexy law student. He loves the Yankees, chardonnay and long, romantic walks on the beach. What Sam lacks in size...he more than makes up for in effort.
Fun fact: Was once taken into custody in the parking lot of a 7/11 on the outskirts of Modesto after being accused of dispensing Coca-Cola Slurpee directly into his pants.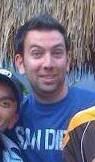 Bio: Donny is a former Red Sox fan....but don't worry ladies, he's now a fully converted Padres fan.  His passions are massage therapy and toy boat building. A simple description by one friend: "cool dude, perfect nipples".
Fun fact: Worked as a Boom Operator for Rocco Siffredi Produzioni in Budapest during the late 90's.
Bio: Dave is a hunky former East Coaster. He went to school at U Conn - legend has it he traded Khalid El-Amin a large pepperoni pizza for his 1999 National Championship ring. Dave's past was in politics...now he molds young minds.
Fun fact: Dave placed 3rd in the 2009 edition of Manhunt International, an international male beauty pageant.
Bio: Ax is incredibly smart, an amazing cook and hung like a bull elephant. A former lover once described their relationship like this: "Sexually it was crazy. That's all I'll say. It was like napalm, sexual napalm. Did you ever say, 'I want to quit my life and just f*cking snort you? If you charged me $10,000 to f*ck you, I would start selling all my shit just to keep f*cking you.'"
Fun fact: Ax had a supporting role in the failed 2008 ABC television pilot "Bad Mothers Handbook" playing the love interest of the character played by Alicia Silverstone.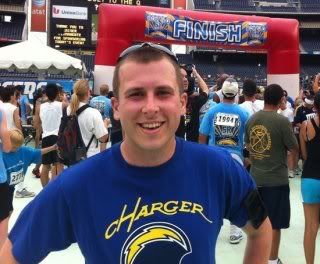 Bio: Mr. Hollywood. The official Gaslamp Ball Entertainment Correspondent. Matto is easy to spot at Petco Park...just look for the handsomest man you've ever seen in your life - wearing a Yoda backpack. Take advantage of what will most likely be your one and only chance for a date with a man of this caliber.
Fun fact: During a heated discussion with Les Moonves over dinner at The Palm in West Hollywood, Matt reportedly told the CBS chief that what they were offering him to replace Charlie Sheen on "Two and a Half Men" was "complete shit". The two had to be separated.
Bio: John is an athlete with the beautiful body that appears to be sculpted out of marble to prove it. He loves the Chargers, loves the Padres and makes a raspberry creme brulee cheesecake that is to die for. Long rumored to be gay...John is eager to dispel the rumors and give one (or two) ladies an enchanted evening to remember. 
Fun fact: Designed the now famous Maid of Honor dress Pippa Middleton wore during the Royal Wedding ceremony.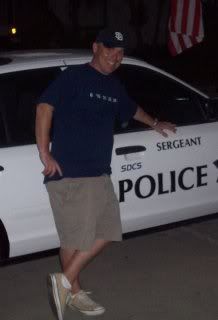 Bio: Arrested many times....but never convicted. NEVER accept a drink from this man....even an un-opened bottle of beer. Obsessed with ass-play.
Fun fact: Had a bit part in the adult film "Moulin Splooge".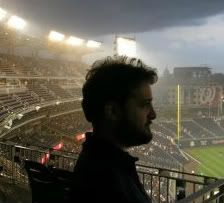 Bio: In the GLB, Wonko can come across as a bit of prick with zero patience for stupidity...but the truth of the matter is, he's soft-spoken, hopelessly romantic and a very generous lover. His waterbed mattress is filled entirely with baby oil...just in case. 
Fun fact: Wonko paid his way through college at Purdue by working nights and weekends as a high-priced male escort.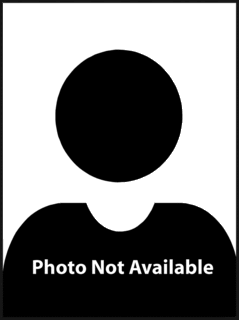 Bio: Has slept with every member of the Pad Squad since the 2007 season. Is overly critical of ball girls and despises members of the Petco Park grounds crew. Has "long elegant, delicate fingers" and "dainty wrists".  Ladies, the man invented Jalapeno Handshakes.
Fun fact: Has never actually watched a baseball game in its entirety.
*****************BACHELORS STILL UN-CONFIRMED AS OF DATE OF PUBLICATION**************************
Bio: The man behind Friars on Cardboard.  Enjoys midnight snacks wearing nothing more than a Padres hat and a grin - this is something that has gotten him banned from more than one grocery store.  Keep your fingers crossed...there are rumors he's heading West.

Fun fact: TTG became a Padre fan after having sex in a kindergarten classroom with John Kruk's wife....or something like that. I know it has something to do with John Kruk...details are sketchy.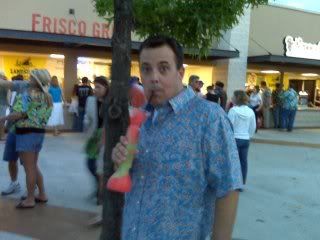 Bio: While he's a published novelist, his short-lived "Smells Like Padres In Here" feature drew far more readers than any of his books ever have. WG loves David Archuleta, ice cream sandwiches and masturbating with corn syrup.

Fun fact: In recent months, has been romantically connected with Casey Anthony.
There you have it, ladies. I know it won't be easy to bid on just one. As I mentioned before, the Inaugural Gaslamp Ball Charity Bachelor Auction is for a good cause: all the proceeds go to buy eastbaysd season tickets to the Texas Rangers.
*The Official GLB Meet & Greet is an independent forum and is not endorsed, sponsored, affiliated with or otherwise authorized by Gaslamp Ball, Dex, jbox and/or kev (R.I.P. – WG rest his soul.)