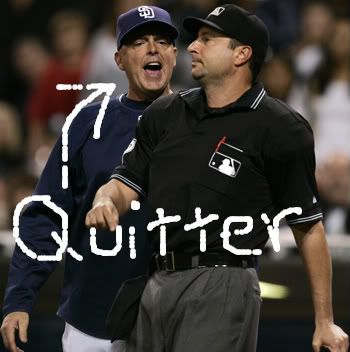 The Savior is still learning.
I can't believe there aren't any Padres on this list. I would've just listed the entire roster.
Wade LeBlanc takes on Chad Billingsley tonight in LA. This is a no win series for us. Win a couple of games and 100 losses becomes unattainable. Lose a couple of games and the Dodgers will probably clinch a playoff birth. Baseball is so stupid. Game time is 7:10pm PDT.
This FanPost was written by a member of the Gaslamp Ball community and does not necessarily reflect the views of the Gaslamp Ball managers or SB Nation.