Finally, some good Pads-related news. Hopefully this is a sign of things to come. A winning streak perhaps?? Compotent baseball perhaps?? He can even bobble a little! Behold: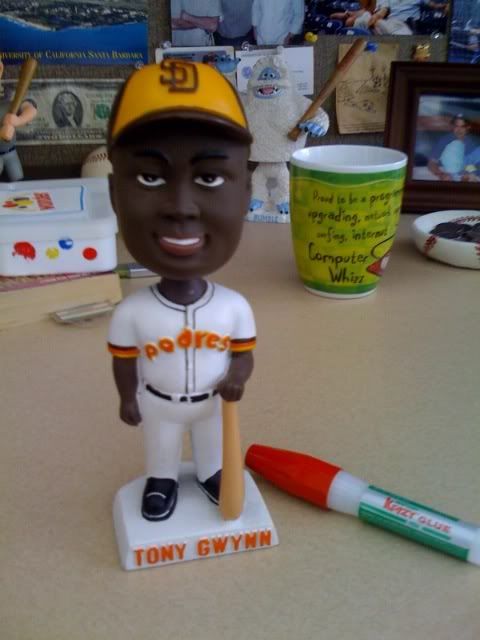 I am very sad. I was changing out my computer at work and one of the four T. Gwynn bobbleheads I have in my office was knocked behind my desk. It suffered a compound fracture of the neck along with cuts and scrapes. The head can be re-attached with superglue, but I'm afraid his bobbling days are over. This is just the latest sad chapter in what has been a rough season so far. Just thought I'd share my pain with my fellow GLBers. Hopefully the team and my psyche can recover.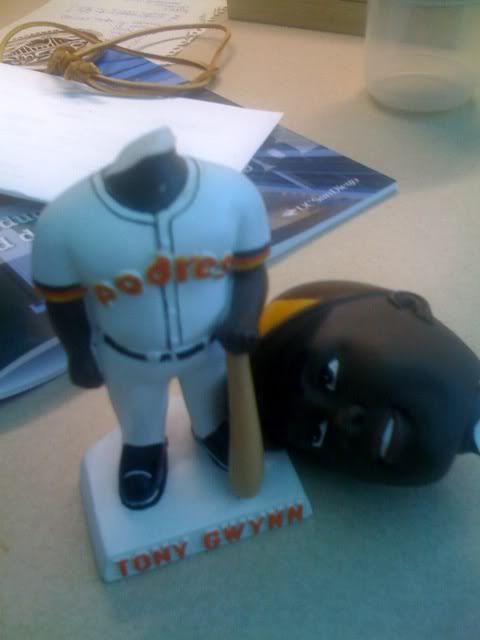 This FanPost was written by a member of the Gaslamp Ball community and does not necessarily reflect the views of the Gaslamp Ball managers or SB Nation.