It's another fracking off day so I know we are all bored out of our skulls and counting the minutes until first pitch even though the boys broke our hearts this weekend. So let's do something a little fun. Lots of active new users this season so I think it's time we all get to know each other a little better.
Hi! My name is Christina (real names not necessary of course, I am just transparent that way!)I'm 42 and live in Carmel Valley here in gorgeous San Diego. My Padre fan days date back to around 1994 which makes me a relative newbie. I grew up in the OC rooting mightily for the Dodgers and listening to Vin Scully nearly every night of the season. Then I moved to San Diego and the Dodgers sold to Murdoch and then traded Piazza and well..hello Padres! I can honestly say my passion for the Padres now runs deeper than anything I felt for the Dodgers. I love catchers (can you tell?). As a girl my all time favorite player was Carlton Fisk. As an adult, well: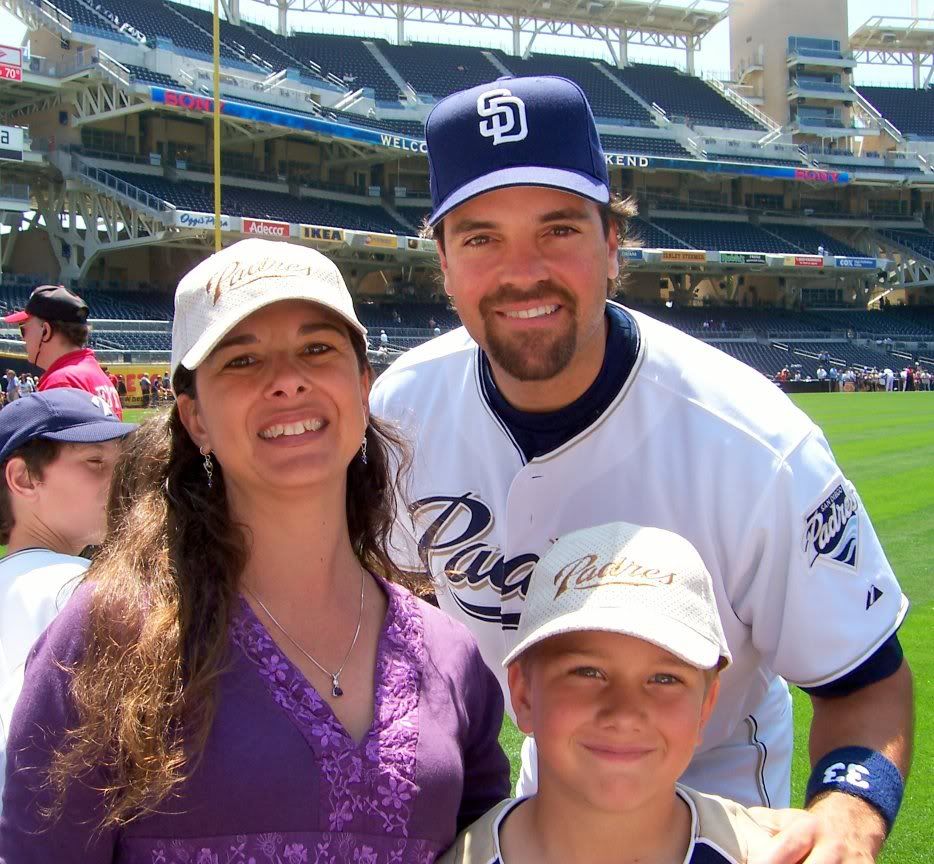 Photo Day last year was one of the best damn days of my life! Also in the picture is my little guy, Alex. He has inherited my love of sports and the Padres in particular. He even likes this place! We had season tickets the first three years at Petco (hence my username), but had to drop them this year due to Alex's crazy sports schedule of his own. We WILL get them again in the future though because we just flipping LOVE our Padres!
Ok, your turn! Tell as much or as little as you like. Details of your shower products NOT necessary (Drama) :->